Andrew B. Lee, M.D.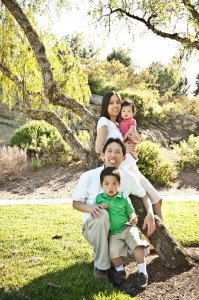 Board certified pediatrician
Founder of Superkids Pediatrics
Dr. Lee comes from a family of many physicians, including both parents, his sister, 2 uncles, and 3 cousins.  He grew up in Southern California from preschool through high school, then went to Northern California to Stanford University for his undergraduate studies.  At Stanford, he obtained his degree in Computer Science with a minor in Biology (Class of 2000).  Afterwards, he spent half a year volunteering at various community outreach clinics throughout Guatemala, and learning Spanish.  He then obtained his medical degree at Washington University in St. Louis, one of the top-ranked medical schools in the U.S.
Dr. Lee met his wife during medical school, and they both moved back to Orange County to complete their respective residency training programs.  Dr. Lee completed internship and residency training at Children's Hospital of Orange County (CHOC), and received the prestigious Merle J. Carson ("Resident of the Year") Award for Excellence at his graduation.  He and his family then spent several years in Seattle, Washington, during which time his wife completed her fellowship training in Adult Nephrology.  In Seattle, Dr. Lee worked as an attending physician in the Urgent Care and Emergency Room at Seattle Children's Hospital, and also worked as a primary care pediatrician at Group Health Cooperative (similar to a Northwest version of Kaiser Permanente).
In mid-2012, Dr. Lee and his family were excited to finally return to Orange County and be close to extended family, friends, and beautiful sunny weather.  Dr. Lee founded Superkids Pediatrics because he believes that the best medical care for children comes from a personalized approach, where families and children actually get to know their pediatrician, have access to the doctor, and see the same doctor as they grow up.  Dr. Lee is blessed with a wonderful wife and 2 beautiful children, and a very supportive extended family living in Orange County, including 2 siblings and 6 nieces / nephews.  When seeing patients, he regularly draws on his experience as a parent and uncle, in addition to his medical training.  He loves working closely with children and families as a pediatrician, and swapping funny or enlightening parenting stories with other parents.  Within the medical field, Dr. Lee has a special interest in treating children with asthma and eczema, and has also undergone extensive additional training to treat children with attention problems (ADHD) and mood/behavior disorders.